So I just got back from ISEA 2019 in Gwangju, South Korea where I presented a paper titled "After Dan Graham: An Archaeological Approach to Virtual Reality Art."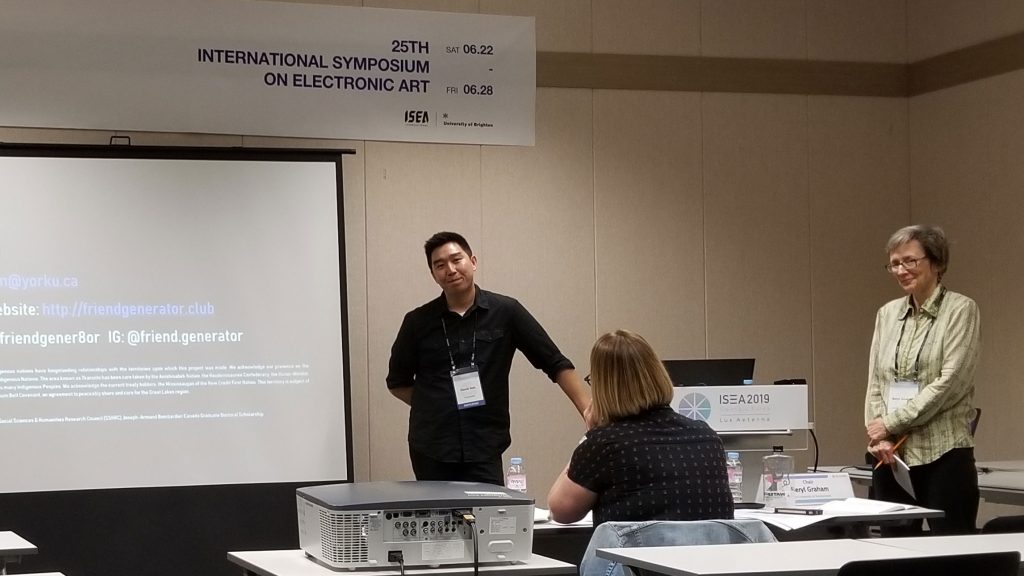 ISEA is such an amazing conference. I met a ton of curators, artists, scholars and media art enthusiasts. It was really inspiring to be surrounded by so many people who are passionate about media art.
I saw many paper presentations, participated in round-table discussions and sat in on panel presentations featuring many scholars and artists whose work I have admired for some time.
Alongside the scholarly portion of the conference was a massive media art exhibition featuring the work of over 65 artists, artist collectives, and media art studios. And, if that wasn't enough, every night featured media art performances.
All of this took place in the truly amazing Asia Culture Center, Korea's largest cultural center. It is a sprawling, beautifully modern complex with multiple performance, screening, and exhibition areas, a research hub, a children's museum, and a library and archive.
So thanks to ISEA 2019 for inviting me to present my work on After Dan Graham at this amazing conference and I look forward to attending next year's conference in Montreal!
"In the Gray" by RoomTone, which was part of the ISEA2019 Special Exhibition – Lux Aeterna

Volumetric video & photogrammetry workshop with GestureLab's Judith Doyle

"Deep Space Music", a performance by Nohlab & Nos Visuals with Udi Bonen

I was fortunate enough to get a tour of the impressive Asia Culture Center facilities.

I was really inspired by Joao Martinho Moura's work that he presented in his paper, "From real to virtual embodied performance"

The opening night performance was titled "Drunken Drone" by Lee Lee Nam, Robolink & Pablo Air, GongMyoung, Art Center Nabi.

"Enigma", a performance by Purform

I'm a big admirer of Joel Ong's work and research that he discussed in his paper, "Windward | Windword : Elemental Metaphors for Data Art"

Stahl Stenslie is one of those artists/scholars whose work you read about (and dig!) and then you go to ISEA and all of a sudden you get to see him present his paper "Facing Death and Afterlife in Electronic Art"

"SpaceTime Helix" by Michela Pelusio was a performance that materialized the immaterial in a way that hypnotized the audience.

"Membrane" by Push1Stop and Wiklow reminded me of Anthony McCall's 1973 "Line Describing a Cone".

Christa Sommerer is a legendary media artist and someone whose work I greatly admire. Her keynote presentation was titled "Woman Working with Media Art Technology"

It was a real pleasure getting to see Erkki Huhtamo, one of the central figures in media archaeology theory, deliver his presentation "Media Archaeology: Linking Asia and Latin America"

Four thoughtful, well-spoken and impressive Asian women on a panel about creative uses of AI. There needs to be more panels just like "The Rise of Minority and Creativity in AI: What, Why, and How" with Eunsu Kang, Haru Ji, Sey Min and Jean Oh